FIBER COORDINATOR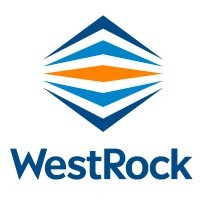 WestRock
Full-time
Dublin, GA, USA
Posted on Wednesday, February 1, 2023
WestRock (NYSE:WRK) partners with our customers to provide differentiated paper and packaging solutions that help them win in the marketplace. WestRock's team members support customers around the world from locations spanning North America, South America, Europe, Asia and Australia. Learn more at www.westrock.com.
The Opportunity: The Fiber Coordinator for our South Region Fiber Supply team is responsible for working directly with the Regional Recycle Fiber Manager and the Recycle Fiber Mill Buyer of the assigned paper mill(s) to ensure coordination of fiber supply from various generators of recycle fiber such as recycle plants, broker/dealers, retail/grocery locations, and waste haulers purchased for the designated WestRock paper mill. This position will focus primarily on a designated paper mill to support the low cost and target supply to that mill, while supporting the Regional Recycle Fiber Manager to ensure alignment of fiber supply in accordance with regional strategy and priorities.  Working closely with the local Recycle Fiber Supply team the fiber coordinator enters information into appropriate order management systems, communicates directly with suppliers and to resolve questions and concerns, works directly with the assigned WestRock Logistics Planner to ensure lowest cost freight options are considered and maintains direct connection with the respective paper mill to resolve questions and concerns.
Job responsibilities: Manages the administrative tasks associated with recycle fiber purchases and shipments from procurement to payment. Provides release numbers, schedule information, and ETAs for shipments to Logistics for truck tendering. Acts as primary interface for supplier status questions and updates on delivery and payment questions, communicates across the WestRock organization as needed to ensure all affected parties are updated.  Liaison between Account Representative, Supplier, and WestRock paper mill, communicating and facilitating resolution on all pertinent issues. Partners with the paper mills to understand needs and concerns related to recycled fiber delivery and in-transit issues. Ensures ease of doing business with WestRock as a key point of contact between the paper mill and external suppliers. Escalates issues to assigned Fiber Buyers. Liaison to assist suppliers and customers with resolution of payment & invoicing discrepancies. Record and process shipment requests and/or inquiries received by email, telephone and/or through customer personal contact. Drives paper mill operating efficiency through ensuring a reliable supply of quality recycled materials in coordination with Fiber Supply buying resources and logistics. Coordinates with Logistics related to any reported constraints to on-time pickup and delivery and communicates any changes in plans to the supplier to ensure transparency with that supplier. Works with supply team to ensure proper mill inventories are maintained. Provides disposition to suppliers and carriers on loads with quality or safety exceptions. Travel to mill location regularly to understand needs and engage with suppliers.  Provide back-up support for the buyer.  Role may eventually require relocation.
People and Culture: Effectively and clearly communicate with all stakeholders to provide the highest level of customer service Develop and nurture positive and collaborative relationships with all internal and external capabilities such as Logistics, Accounting and Sales. Build and maintain relationships with assigned accounts and proactively monitor activity to continuously ensure that all counterparty information is current in system and submit changes to the Master Data team for updates. Work in conjunction with other departments and locations to resolve disputes in a timely fashion Aid suppliers, customer and carriers with payment and invoice inquiries and discrepancies by working with and through accounts payable and accounts receivable departments as necessary Participate in in-house continuing education to further knowledge and skills
Critical Skills: Communication Skills - Communicate effectively with a variety of audiences – from direct peers up to senior leadership within our division, as well as with internal and external suppliers and customers. Clearly expresses ideas in a written and spoken format. Able to build rapport with and understand perspective of others. Effectively listens, speaks, and writes in a business context. Capable of convey key messages clearly and correctly. Detail oriented and organized - Superior attention to details and proven organizational skills Expediency – Candidates should have a strong sense of urgency and be able to resolve issues timely. Adaptable to Change - Able to shift with an ever-changing environment as business grows Customer Orientation - Ability to conduct business with the supplier's and customer's best interest in mind. Big Picture Thinker - Be able to understand how your role fits into the overall business of both the company and the industry Creativity - Bring improvement ideas and a willingness to assist in implementing those ideas and solutions Collaboration/Teamwork - Work effectively with and through others in the organization outside the line of formal authority – both within your team, as well as with other teams or those in leadership – to accomplish organizational goals and to identify and resolve problems. Results Driven - Focus on achieving both personal and team goals to exhibit our core value of Excellence Persuasiveness - Use appropriate interpersonal style and communication methods to gain acceptance of an idea, plan, activity, service or product from prospects and clients. Ethics & Integrity - Behave in accordance with WestRock's core values all times and encourage the same behavior in others. Act based upon the best interest of WestRock and build trust with colleagues across the organization.
What You Need to Succeed: Ability to solve complex problems and follow through to resolution. Performance Excellence experience preferred. Strong ability to learn new systems Supplier/Customer Data Management experience preferred BS/BA or equivalent experience working in a high-volume customer service or support environment Excellent attention to detail MS Office proficiency of intermediate or above with strong typing skills.
What We Offer: Corporate culture based on integrity, respect, accountability and excellence Comprehensive training with numerous learning and development opportunities An attractive salary reflecting skills, competencies and potential A career with a global packaging company where Sustainability, Safety and Inclusion are business drivers and foundational elements of the daily work.
WestRock is an Equal Opportunity Employer. We strive to create and maintain a diverse workforce where everyone feels valued, respected, and included. WestRock does not discriminate on the basis of race, color, religion, national origin, sex, age, disability, veteran status, sexual orientation, gender identity, or any other basis protected by federal, state or local law.
WestRock is an equal opportunity employer.
See more open positions at WestRock