FIBER SUPPLY INTERN - RECYCLE FIBER - SUMMER 2024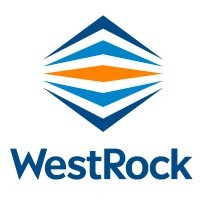 WestRock
Intern
Dublin, GA, USA
Posted on Thursday, October 5, 2023
General Information Job IDATR33658Posting Job TitleFiber Supply Intern - Recycle Fiber - Summer 2024LocationsAL Demopolis Pulp Mill, AL Mahrt, AL Stevenson, GA Dublin, GA Marietta, KY Louisville Recycling, LA Hodge Wood Procurement, TX Evadale, VA Covington, VA West Point MillEmployment TypeFull TimeDate Posted29-Aug-2023Relocation SupportNo
Description & Requirements WestRock (NYSE :WRK) is a global leader in sustainable paper and packaging solutions. We are materials scientists, packaging designers, mechanical engineers and manufacturing experts with a shared purpose: Innovate Boldly. Package Sustainably. Guided by our values of integrity, respect, accountability and excellence, we use leading science and technology to more fiber-based packaging forward.Fiber Supply Intern – Recycle Fiber – Summer 2024The OpportunityWestRock has an opportunity for an Internship with our Fiber Supply team.  As a leading provider of paper products and packaging solutions, we seek to hire the best and brightest talent across our organization.  To ensure the continued growth and excellence, we recruit and develop talent across our system, while offering a competitive hourly rate and assistance where needed in lodging for the local area.What You Will DoAn Opportunity to learn WestRock's Fiber Supply Safety Culture and requirements Summer Intern Project: Each intern is assigned a project to develop and execute during the intern period. The project will allow the student the opportunity to learn and gain exposure to WestRock's recycle fiber procurement operations. The project will be complete, and findings are summarized through the final project presentation that is then presented to senior leadership at the conclusion of the internship period.
The internship is an opportunity to learn and apply current knowledge through exposure to all facets of the fiber procurement operations and associated supply chains including:Fiber grade and grade quality evaluations – learning different fiber grades/specifications and quality ratings by grade, visiting supply points to evaluate their product Markets – understanding relationships of internal and external competition and the impacts to the market based on consumption capacity and fiber pricings Fiber supplier types – learn difference between retail, grocery, pre/post-consumer generation and short term versus long term relationships Fiber logistics and bale integrity – understanding importance delivery timing, loading/unloading procedures, and storage capabilities Sustainability – Fiber certification requirements, Best Management Practices, FSC certification, and chain of custody Learn and display through actions the Westrock values, behaviors and the culture of safety and environmental compliance. Communicate effectively with all stakeholders including peers, the fiber procurement team, management, and suppliers in verbal and written form related to relevant operations, strategies, and status of execution. What You Need to SucceedStudent must be currently enrolled and pursuing a degree in one of the following: Business, Economics, Supply Chain, Logistics, Finance, or another related field. Eagerness to learn and grow in a fast-paced environment, Energetic, self-starting Ability to communicate in an effective manner (verbal and written skills) Display integrity and work ethics through applying current level of knowledge to assist with the summer intern project and provide support to the procurement staff as needed. Student must have strong technical and analytical skills. Research ability, problem solving skills, attention to detail and critical thinking abilities demonstrated thorough a competitive academic record and the interview. Basic understanding and working knowledge of productivity applications such as Microsoft Office Suite Clean MVR record and personal automobile insurance liabilities that are within WestRock guidelines Alignment with WestRock Values of Integrity, Respect, Accountability, and Excellence What You Will Learn_Negotiation__ _– The ability to effectively produce outcomes to a situation to the best long-term benefit of the organization.  Recognizes the degree of impact both short term and long term to all parties and makes best decisions to secure desired result. Business Acumen – The understanding of the financial, operational, and commercial impacts to delivering results to an organization.  Ability to use that information to drive a strategy with understanding of risk and reward potential in both the long and short term. Project management – The ability to influence multiple stakeholders through a multi-step project to achieve agreed upon deliverables on time and budget. Manufacturing supply chain – The interconnection of logistics, inventory, supply & demand and how it impacts choices in the market. Continuous Improvement/Lean Principles – The tools and thought processes that lead manufacturing businesses to be more profitable, efficient, and effective in meeting the customer needs. Enterprise Perspective – The development of perspective broadly across the system and competing metrics. What We OfferCorporate culture based on integrity, respect, accountability, and excellence Comprehensive training with numerous learning and development opportunities Competitive hourly rate and assistance where needed in lodging for the local area. A potential career with a global packaging company where Sustainability, Safety and Inclusion are business drivers and foundational elements of the daily work. WestRock is an Equal Opportunity Employer. We strive to create and maintain a diverse workforce where everyone feels valued, respected, and included. WestRock does not discriminate on the basis of race, color, religion, national origin, sex, age, disability, veteran status, sexual orientation, gender identity, or any other basis protected by federal, state or local law.
WestRock is an equal opportunity employer.