Entry Level Operator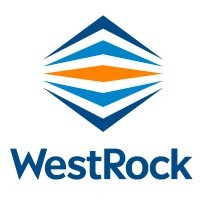 WestRock
Full-time
Dublin, GA, USA
Posted on Monday, October 30, 2023
WestRock (NYSE :WRK) is a global leader in sustainable paper and packaging solutions. We are materials scientists, packaging designers, mechanical engineers and manufacturing experts with a shared purpose: Innovate Boldly. Package Sustainably. Guided by our values of integrity, respect, accountability and excellence, we use leading science and technology to more fiber-based packaging forward.
The Entry Level Operator role will work basic entry level jobs operating mobile equipment in various departments within the mill, requiring training on multiple pieces of equipment and multiple processes. Work assignments will be based on labor needs for the Mill and will be used to fill in for vacancies caused by vacancies, leave of absence, training, project assignments, labor intensive products or projects, etc.
How you will impact WestRock:
· Comply with all site safety requirements and procedures.
· Perform various housekeeping, cleaning, and organizing functions with minimal supervision to ensure areas are clean and free from debris.
· Perform all work assignments in various areas and departments of the mill in a professional manner that complies with all safety, environmental, and quality requirements for the mill.
· Prioritize work and take appropriate action to ensure all areas remain operational.
· Operate equipment for Roll finishing (banding, wrapping, labeling, sorting).
· Operate Clamp Truck to load trucks with finished products.
· Operate Forklift to unload bales from trailers and railcars.
· Operate Forklift to load conveyors with product according to a predetermined pattern/recipe.
· Write safety and maintenance work orders to correct or address equipment operational issues.
· Perform all related duties as assigned by Shift Operations Manager or Department leaders.
What you need to succeed:
· Must have high school diploma or GED.
· Work Ready Certificate - Bronze or above
· Computer literacy required, with MS Office experience a plus.
· Must have two years consecutive work experience in the past five years or a recent high school graduate in the last 12 months.
· Ability to safely operate various manufacturing equipment, follow specific directions, operate power hand tools, and other duties as assigned.
· Ability to establish and maintain effective working relationships with supervisor, coworkers, and management.
· Ability to work scheduled and unscheduled overtime and respond to call-ins when contacted.
What we offer:
· Corporate culture based on integrity, respect, accountability, and excellence.
· Comprehensive training with numerous learning and development opportunities.
· An attractive salary reflecting skills, competencies, and potential.
· A career with a global packaging company where Sustainability, Safety and Inclusion are business drivers and foundational elements of the daily work.
WestRock is an Equal Opportunity Employer. We strive to create and maintain a diverse workforce where everyone feels valued, respected, and included. WestRock does not discriminate on the basis of race, color, religion, national origin, sex, age, disability, veteran status, sexual orientation, gender identity, or any other basis protected by federal, state or local law.
WestRock is an equal opportunity employer.