Process Engineer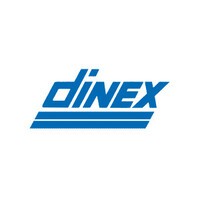 Dinex
Other Engineering
Dublin, GA, USA
Posted on Friday, April 21, 2023
Primary Work Task:
Responsible for evaluating existing processes and configuring manufacturing systems (tube bending / welding / machining) to reduce cost, improve sustainability and develop best practices within the production process
-Evaluate and improve on processes in manufacturing systems.
-Maintain reliable and safe manufacturing systems while improving production rates, efficiencies, yields, costs and changeovers.
-Identify process variation using variable data and develop solutions to improve
-Identify and assist with the development of fixturing, gages and other tooling necessary to identify and reduce process variation
-Collaborate with customer engineering & quality personnel to identify critical part features and review manufacturability of design.
-Actively participate and support the Advanced Product Quality Planning activities to implement new measurement systems for new tool or process design and startup.
-Resolve quality issues by identifying problems, examining solution options, implementing action plans, and providing resources.
Duties and Responsibilities:
Effectively communicate and reinforce commitment to quality improvement efforts
-Develop and submit PPAP documents for new product launches to meet customer requirements.
-Determine when process stability and capability studies should be performed on existing processes. -Review and analyze results. Recommend changes to processes based upon findings and perform follow up to verify effectiveness.
-Coordinate pre-launch production trial run process monitoring.
-Participate in the development of Failure Mode and Effects Analysis (FMEA).
-Maintain Control Plans and FMEA's throughout the life of the part.
-Facilitate and promote use of appropriate problem-solving techniques for effective root cause analysis and successful corrective action.
-Lead PPM improvement plan for strategic customers.
-Apply appropriate use of statistical techniques
-Determine and apply appropriate Measurement System Analysis tools.
-Make recommendations to modify customer part specifications and tolerances as necessary to support cost effective production
Knowledge and Education
-Excellent technical skills
-Knowledge of process related standards
-Experience in process simulations, SPC, VSM, PFMEA & CP
-AutoCad or SolidWorks skills a plus
-Analytical thinker with interpersonal skills
-BS degree in Manufacturing/Process Engineering or minimum of 5 years in an automotive tier manufacturing environment
Dinex is an equal opportunity employer.