Master Scheduler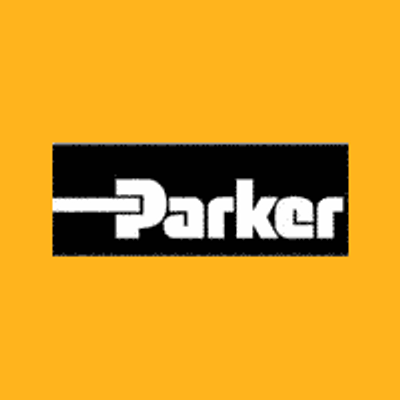 Parker Hannifin
Software Engineering
Dublin, GA, USA
Posted on Saturday, October 1, 2022
Military Flight Controls Division



Supporting aircraft worldwide, Parker Aerospace's Military Flight Controls Division (MFCD) provides primary and secondary flight control systems that make flight possible. Tested, proven and trusted in commercial and military applications for decades, MFCD provides precise position-control actuation solutions for military aircraft across the United States and with foreign partners. The division's JetPipe® electrohydraulic servovalve (EHSV) technology is used across commercial and military aircraft around the world. Headquartered in Irvine, California, the Military Flight Controls Division is the global leader in fly-by-wire flight control systems and electrohydraulic products and offers the world's most advanced motor design capabilities for flight controls.
Responsibilities:

Determines production priorities. Reviews all customer expedite requests and proposed orders booked at less than lead-time to balance production capability and business plan objectives with customer needs.

Collaborates with supporting departments and senior management to resolve problems of unique and considerable scope and complexity that may adversely affect sales objectives.

Evaluates, recommends, and implements changes to the planning process consistent with continuous improvement goals.

Acts as the primary customer contact for matters regarding production status, schedule changes, shipping information, and returned material.

Controls and may adjust the master schedule in response to customer feedback/requirements and manufacturing capacity.

Publishes production plans/schedules by identifying products, equipment, sequence, completion dates, etc.

Revises the master schedule as necessary when material shortages or capacity issues cannot be resolved to meet schedule.

Reports significant deviations to contract administration and senior management.

Recommends alternative plans to management when necessary to achieve divisional goals.

Monitors, tracks, and reports performance to master schedule using production logs and comparing progress to schedule.

Resolves scheduling problems by collecting and analyzing information and recommending solutions.

Prepares complex reports by compiling and summarizing production requirements and performance to plan.

Prepares backlog, forecast, business plan, and capacity data for Sales and Operations Planning/Production Planning Meetings (or similar meeting). Supports senior management in facilitating the meeting.

Maintains professional and technical knowledge by attending educational workshops, reviewing technical or trade publications, establishing networks, and/or participating in professional associations.

Complies with federal, state, and aerospace industry regulations; ensures adherence to requirements and advises management on needed actions.

Complies with Government/Commercial Practices Manual (GPM/CPM) policies and procedures.

Applies and may lead continuous improvement initiatives to improve the efficiency of internal systems and processes within the division and/or with supplier and/or customer involvement.

Recommends actions by analyzing and interpreting data and making comparative analyses.
Analyzes and proposes changes in methods.

Acts as consultant to management on major matters. Establishes goals and objectives required to complete projects. Identifies mentoring needs.

Trains and mentors less experienced employees. May provide leadership to others in department or to ad-hoc teams. May serve as functional expert.
Shares specialized knowledge with others. Represents company on specific projects.

Contributes to team effort by accomplishing related results as needed. Work assignments may include cross-functional or project team responsibilities (e.g. continuous improvement

Job Requirements:

Bachelor's degree (BA) in Business Administration required.

Demonstrated ability to perform the essential functions of the job typically acquired through eight or more years of increasingly responsible related production planning experience.

APICS certification preferred.

Advanced specialized knowledge of manufacturing resource planning principles, automated systems, industry practices, regulations, and policies.

Ability to effectively assess, lead, and implement continuous improvement methods (e.g. pull systems, JIT).

Thorough knowledge of manufacturing resource planning systems and interface operations; proficient in standard business application software.

Ability to work on complex problems where in-depth analysis and evaluation of situations or data frequently require complicated negotiations.

Ability to solve a wide range of unique problems of considerable scope and complexity that may require new approaches or significant modification of standard procedure.

Ability to read, analyze, and interpret complex policies and recommend changes to procedures.

Ability to respond to significant inquiries or complaints from customers, regulatory agencies, or members of the business community.

Ability to communicate effectively and make effective and persuasive speeches and presentations on complex topics to top management, customers, and/or boards of directors.

Ability to define problems, collect data, establish facts, and draw valid conclusions.

Ability to effectively demonstrate team member competencies and participate in goal-setting, performance feedback, and self-development activities.


TYPICAL MENTAL AND PHYSICAL DEMANDS:


While performing the duties of this job, the employee is required to sit. The employee frequently is required to use hands to operate a computer and talk or hear. The employee is occasionally required to stand and walk. Specific vision abilities required by this job include close vision. Also expected of the employee is regular attendance, the ability to work cooperatively and professionally with others and members of the public, and the ability to manage multiple tasks at once.

(The essential functions have been provided as examples of types of work performed by employees assigned to this job classification. The Company reserves the right to modify the work assignments and/or to make reasonable accommodations so that qualified employees can perform the essential functions of the job. The physical and mental demands described above are representative of those required to successfully perform the essential functions of this job.)

This role is subject to compliance with the International Traffic in Arms Regulations (ITAR) and the Export Administration Regulations (EAR), which requires the incumbent to be either a US citizen, lawful permanent resident ["green card" holders].

Parker Hannifin is a Fortune 250 global leader in motion and control technologies. For more than a century the company has been enabling engineering breakthroughs that lead to a better tomorrow. Learn more at www.parker.com or @parkerhannifin.

Parker is an Equal Opportunity and Affirmative Action Employer. Parker is committed to ensuring equal employment opportunities for all job applicants and employees. Employment decisions are based upon job related reasons regardless of race, ethnicity, color, religion, sex, sexual orientation, age, national origin, disability, gender identity, genetic information, veteran status, or any other status protected by law. This position is subject to meeting export compliance eligibility requirements.

("Minority / Female / Disability / Veteran / VEVRAA Federal Contractor")

If you would like more information about Equal Employment Opportunity as an applicant under the law, please go to http://www.eeoc.gov/employers/upload/eeoc_self_print_poster.pdf
and
http://www1.eeoc.gov/employers/upload/eeoc_gina_supplement.pdf