Production Supervisor - Weekend Shift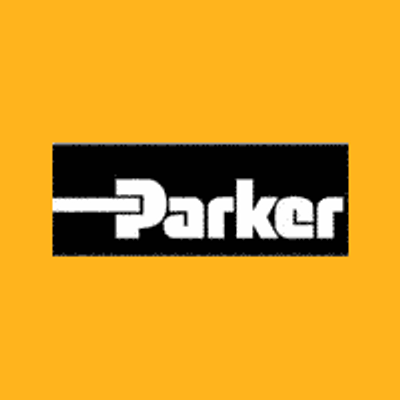 Parker Hannifin
Administration, People & HR, Operations
Dublin, GA, USA
Posted on Wednesday, May 17, 2023
Parker Hannifin is a Fortune 250 global leader in motion and control technologies. For more than a century the company has been enabling engineering breakthroughs that lead to a better tomorrow. Learn more at www.parker.com or @parkerhannifin.
Military Flight Controls Division
Supporting aircraft worldwide, Parker Aerospace's Military Flight Controls Division (MFCD) provides primary and secondary flight control systems that make flight possible. Tested, proven and trusted in commercial and military applications for decades, MFCD provides precise position-control actuation solutions for military aircraft across the United States and with foreign partners. The division's JetPipe® electrohydraulic servovalve (EHSV) technology is used across commercial and military aircraft around the world. Headquartered in Irvine, California, the Military Flight Controls Division is the global leader in fly-by-wire flight control systems and electrohydraulic products and offers the world's most advanced motor design capabilities for flight controls.
Advocate and support the Corporate WIN Strategy by managing and improving the quality, cost, delivery, morale and safety of a production area.
Supervisory responsibility includes, but is not limited to, training and developing subordinates, delegating work assignments, writing and conducting performance appraisals, coaching and counseling employees, and administering disciplinary procedures up to and including Written Warnings. The employee has the responsibility and authority to identify the status of production materials and take action with such materials as defined in such documents as controlled plans and work instructions. Will interact with employees at all levels of the organization, customers, and outside contacts
Supervise and direct work activity of Leads in assigned area. Distribute workload appropriately. Motivate and empower subordinates. Develop subordinates including, but not limited to, constructing and executing development plans.
Work with team members to identify continuous improvement opportunities. Constantly identify and eliminate waste in assigned departments. Champion Lean Kaizen events to identify cost and time savings. Participate in cost-reduction programs. Coordinate new product launches with Engineering.
Ensure quality standards are met that emphasize and focus on continuous improvement in an effort to improve manufacturing capability and reduce rework and scrap. Contain source of quality issues. Communicate with customers and establish and maintain effective relationships. Coordinate corrective action activities.
Perform capacity analysis using build plans. Determine staffing requirements for the assigned production area. Ensure that departmental productivity targets are met to meet customer requirements. Troubleshoot scheduling and material issues.
Develop and deploy standardized work instructions of assigned department(s). Ensure process stability through following standardized work.
Promote and enforce compliance of safety policies and procedures. Conduct safety investigations and audits. Address safety non-compliance. Maintain Operation Showcase.
Bachelors degree required.
Two years previous supervisory experience.
Must have demonstrated leadership abilities.
Proficient computer skills. Must have ability to effectively work with people in a team environment and at various levels of the organization.
Must possess strong verbal, written and interpersonal communication skills.
Six Sigma Green Belt preferred.
This role is subject to compliance with the International Traffic in Arms Regulations (ITAR) and the Export Administration Regulations (EAR), which requires the incumbent to be either a US citizen, lawful permanent resident ["green card" holders].
Parker is an Equal Opportunity and Affirmative Action Employer. Parker is committed to ensuring equal employment opportunities for all job applicants and employees. Employment decisions are based upon job related reasons regardless of race, ethnicity, color, religion, sex, sexual orientation, age, national origin, disability, gender identity, genetic information, veteran status, or any other status protected by law. This position is subject to meeting export compliance eligibility requirements.

("Minority / Female / Disability / Veteran / VEVRAA Federal Contractor")

If you would like more information about Equal Employment Opportunity as an applicant under the law, please go to http://www.eeoc.gov/employers/upload/eeoc_self_print_poster.pdf
and
http://www1.eeoc.gov/employers/upload/eeoc_gina_supplement.pdf