Customer Compliance Analyst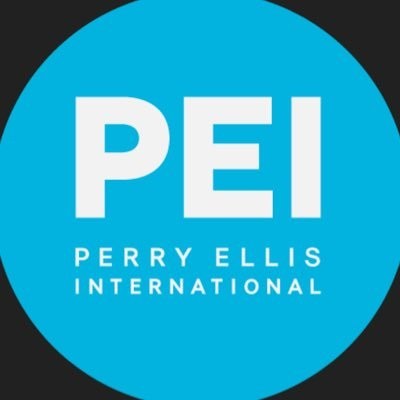 Perry Ellis International
Full-time
Dublin, GA, USA
Posted on Monday, December 5, 2022
Description:
Perry Ellis International, Inc. represents a diverse portfolio of lifestyle apparel brands. The Company, through its wholly owned subsidiaries owns and licenses nationally and internationally recognized brands including: Perry Ellis®, Original Penguin® by Munsingwear®, Laundry by Shelli Segal®, Rafaella®, Cubavera®, Ben Hogan®, Savane®, Grand Slam®, John Henry®, Manhattan®, Axist®, Jantzen® and Farah®. The Company enhances its roster of brands by licensing trademarks from third parties, including: Nike® and Jag® for swimwear, and Callaway®, PGA TOUR®, and Jack Nicklaus® for golf apparel.
SUMMARY
The Customer Compliance Analyst position is intended to monitor customer's claims/deductions from start to finish, verifying and updating information on submitted claims, by reviewing customer's guidelines to determine which charges are eligible for disputing/reimbursement, or which charges are eligible to be accepted/credited. Based on claim reason, the Compliance Analyst will conduct an analysis method to ensure the final decision is accurate for all parties involved.
KEY RESPONSIBILITIES :
Responsible for understanding customers' business requirements and guidelines for all operations.
Work closely with the Compliance and Claims Department in researching operational chargebacks taken by customers when orders are unresolved, and check for proper documentation to determine whether to accept or deny a claim.
Consult with sales coordinators, sales representatives, warehouse staff, MIS, and billing departments to help resolve customer violations, and develop strategies to improve processes in the future.
Monitor routing process to adhere to proper shipping requirements for all customers. Check for proper documentation based on a specified list of requirements to either accept or deny a claim.
Prepare and maintain weekly notification spreadsheets for specific customer/s by indicating the reason for the chargeback such as type of packing,  ASN error, or date issue.
Coordinate with customers prior to shipments, if an order will be late or shipment needs to be re-routed, and attempt to minimize charges or obtain a waiver.
Implement processes and monitor chargeback claims for compliance. Prepare a monthly summary report with an explanation to management and all warehouses of why the company incurred a chargeback.
SKILLS, KNOWLEDGE, AND ABILITIES
Strong computer skills (Word, Excel, Access, Outlook, SQL and PkMS)
Good analytical and math skills.
Ability to meet deadlines and function productively under pressure
Strong communication and organizational skills (able to develop and maintain positive rapport with a wide variety of contacts internal to the organization).
Problem solving individuals able to manage varied workloads with constantly changing priorities.
Ability to work with little supervision
MINIMUM REQUIREMENTS :
High School diploma or equivalent / some College Education Preferred 1-2 years.
Experience in quality or compliance operations or Claim Analyst
Perry Ellis International is an equal opportunity employer.
See more open positions at Perry Ellis International