Facilities Manager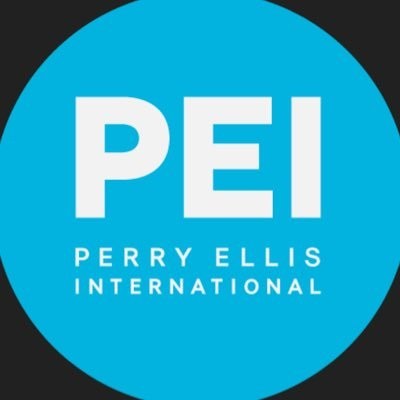 Perry Ellis International
Full-time
Dublin, GA, USA
Posted on Monday, December 5, 2022
SUMMARY
The Facilities Manager is responsible for overseeing all maintenance activities in regards to the real estate and property of Perry Ellis, manages all maintenance and janitorial staff members.  Additionally, he assists with real estate contracts and constructions projects, ensuring that all operations are in compliance with the Occupational Safety and Health Administration (OSHA)
DUTIES AND RESPONSIBILITIES: (Your duties should reflect the most significant aspects of your job. Do not state anything that requires less than 5% of your time.)
Reports to the Vice President of Security and Facilities.
Recruits, trains, and manages all facility associates.
Maintains all conveyor systems and ensures they are operational on a daily basis.
Ensures all HVAC systems are operational on a daily basis.
Repair or replace any defective lighting systems both inside and outside.
Supervises the Housekeeping staff to ensure the facility is clean and disinfected on a daily basis.
Supervises the timely opening and closing of the Dublin facility.
Advises senior management on workplace safety, ensuring that the organization remains in compliance with OSHA regulations.
Overseeing all of the company's external vendors and assists in negotiations with vendors to achieve fair pricing.
Ensures compliance of contractual obligations.
Supervises any office renovations and all construction projects.
Manages the facility's predictive maintenance program with special attention to noninvasive     procedures.  Respond to or provide direction to resolve all deficiencies during normal working and after hours.
Maintains responsibility for moving individual staff members from one work location to another.
Maintains company vehicle fleet.
Oversees company special events and supervises external caters.
Works with the security and safety department to ensure that all fire safety policies and procedures are maintained.
Works closely with the Security and Safety Manager.
Ensures that the alarm registrations are current.
Participates as a member of the corporate crisis management and disaster response teams.
Assist with the development and execution of the account's strategic plans (Business Continuity, Capital Planning, Facility Assessment, etc.).
Reports all facility accidents and associate injuries to the Security and Safety Manager or the VP of Security and Facilities.
Provides assistance to the Security Department and emergency medical teams as needed to ensure the safety and security of our associates.
Flexible to meet the needs and demands of a constantly changing work environment.
All other tasks as assigned..
SKILLS, KNOWLEDGE AND ABILITIES
Skill : Interpersonal communication, verbally and in writing, with a diverse range of people,  effect use of time and resources to accomplish department operations; maintaining effective holistic relationships with those encountered in the course of work; independently solving a variety of difficult situations and problems; assessing operational needs, identifying administrative problems; working long irregular hours under pressure; must be available 24/7; accomplishing goals by the utilization of the team approach, supervising department personnel.
K nowledge: Principles and practices related to facility operations, personnel practices, administrative practices, maintenance and housekeeping preventative practices. First line practices of supervision, including assigning, evaluating and modifying work; functions and processes of carrying out facilities operations..
PHYSICAL DEMANDS
This position requires the normal demands of any job, such as sitting, standing, reaching with arms and hands, walking, talking and hearing.  ( If different, please delete this section and write the physical demands that apply to your job.)
WORK ENVIRONMENT
While performing the duties of this job, the noise level in the work environment is usually moderate.  ( If different, please delete this section and describe the work environment that describes your work area.)
MINIMUM REQUIREMENTS (Please indicate if a degree is required)
Bachelor's Degree in Business or related field in addition to certifications in HVAC, Electrical and Plumbing preferred.
Prior profit and loss responsibility experience.
Must have demonstrated effective customer service skills.
Must have demonstrated effective leadership of managers and hourly personnel.
Must be PC literate with working knowledge of warehouse management systems.
Five years full-time experience in a related field performing supervisory responsibilities or highly responsible work relating to tasks assigned to this position.
Prefer experience creating/maintaining Profit & Loss statements/ Budgets.
Must be able to communicate in English, Bilingual proficiency in English and Spanish (preferred).
Proficiency in Microsoft programs such as Word, Excel and PowerPoint and Google Mail (preferred).
Must be flexible on hours- role may contain some night and weekend work.
Perry Ellis International is an equal opportunity employer.
See more open positions at Perry Ellis International