Maintenance Technician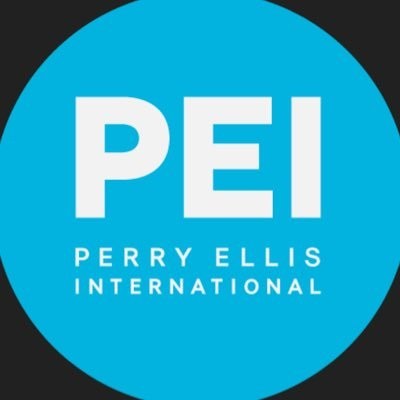 Perry Ellis International
Full-time
Dublin, GA, USA
Posted on Monday, December 5, 2022
Perry Ellis International, Inc. represents a diverse portfolio of lifestyle apparel brands. The Company, through its wholly owned subsidiaries owns and licenses nationally and internationally recognized brands including: Perry Ellis®, Original Penguin® by Munsingwear®, Laundry by Shelli Segal®, Rafaella®, Cubavera®, Ben Hogan®, Savane®, Grand Slam®, John Henry®, Manhattan®, Axist®, Jantzen® and Farah®. The Company enhances its roster of brands by licensing trademarks from third parties, including: Nike® and Jag® for swimwear, and Callaway®, PGA TOUR®, and Jack Nicklaus® for golf apparel.
We are currently looking for a Facilities Maintenance Technician to join our team in Dublin, GA!
SUMMARY
Manage the maintenance of the facility. Provide excellent customer service to internal employees and company vendors.
KEY RESPONSIBILITIES:
Responsible for completion of general maintenance tasks and all internal work requests from employees in a timely manner
Conduct minor repairs such as: patching walls, paint touch-ups, painting of walls and offices, change door locks and door handles, replace ceiling tiles, replace burnt out light bulbs and electrical ballast, switching out light switches and outlets, rebuilding or replacing toilet and urinal flush valves (Sloan Valves), remove and reset water closets (toilets) along with wax ring,  repair or replace drain assembly on sinks: p-traps, tail piece, strainer and basket strainers, garbage disposal, faucets etc.
Perform light cleaning
Set up and tear down for special events ect.
Responsible for keeping the walls and carpet free from marks, dirt and trip hazards
Assists with the movement of staff to and from one location to another, new hire set-up, etc.
Provide assistance to the facilities with moving fixtures, mannequins and furniture
Assist with housekeeping as needed
Run errands or perform tasks as needed
Responsible for the up-keeping and cleaning of warehouse
Keep inventory of all maintenance materials and tools
SKILLS, KNOWLEDGE AND ABILITIES
Shipping and receiving
Ability to operate forklift
General maintenance tasks such as electrical, plumbing, painting, minor construction, HVAC ect.
Mechanically enclined
Ability to work well with all levels of employees and vendors
Ability to manage multiple/simultaneous projects
Email & basic knowledge of Google Apps, work a smart phone
Be proactive
Excellent time management and communication skills
Excellent interpersonal skills
Follow instructions written and verbally
Know how to use and operate manual and power tools  in a safe manner, know how to read a measuring tape
Know what is and how to use PPE (personal protection equipment)
Know UPC codes: plumbing, electrical ect.
PHYSICAL DEMANDS
This position requires the normal demands of any job, such as sitting, standing, reaching with arms and hands, walking, carrying, talking and hearing,pulling and pushing, use of ladder from step stool to 10' ladder.  Lifting up to 50lbs.
WORK ENVIRONMENT
While performing the duties of this job, the noise level in the work environment is usually moderate.
MINIMUM REQUIREMENTS
3-5 years of maintenance related experience
High School Diploma
Perry Ellis International is an equal opportunity employer.
See more open positions at Perry Ellis International