Outbound Compliance Auditor QA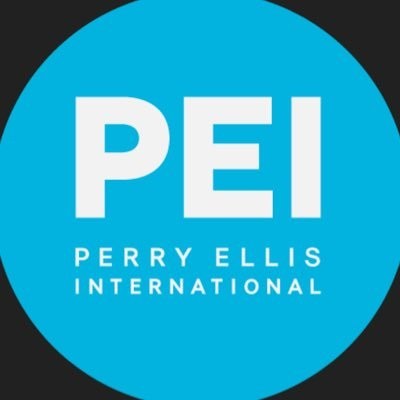 Perry Ellis International
Full-time
Dublin, GA, USA
Posted on Monday, December 5, 2022
Perry Ellis International, Inc. represents a diverse portfolio of lifestyle apparel brands. The Company, through its wholly owned subsidiaries owns and licenses nationally and internationally recognized brands including: Perry Ellis®, Original Penguin® by Munsingwear®, Laundry by Shelli Segal®, Rafaella®, Cubavera®, Ben Hogan®, Savane®, Grand Slam®, John Henry®, Manhattan®, Axist®, Jantzen® and Farah®. The Company enhances its roster of brands by licensing trademarks from third parties, including: Nike® and Jag® for swimwear, and Callaway®, PGA TOUR®, and Jack Nicklaus® for golf apparel.
This is an onsite position located in our Dublin, GA distribution center.
SUMMARY
Responsible for random outbound inspection of goods ready for shipping. Make sure all goods are packed correctly and comply with all customer requirements. Help in any functions of the warehouse as business needs dictate, including picking, packing, and shipping functions.
KEY RESPONSIBILITIES:
Have knowledge of special customer requirements.
Select  goods that will be audited before shipping.
Open boxes and scan individual units to check if goods are packed complete, if tickets and UPCs read correctly, and goods are packaged correctly.
Use a computer to check POs, and check goods are packed as per POs specs.
Work closely with the production floor to check that goods being processed follow customer guidelines.
Fix shipping labels, and correct any mistakes found during inspection..
Use a computer to run audit reports.
Communicate errors found to QC department and Customer Compliance dept., so corrective actions are taken, and originating factories penalized with chargebacks if needed.
Assist Warehouse managers in any other duties required, in their respective areas.
SKILLS, KNOWLEDGE AND ABILITIES
Knowledge of all special customer requirements
Verbal communication skills to communicate with superiors and other departments.
Knowledge of PkMS warehouse management system, Essentus, Business Objects and Microsoft Office.
Ability to work in a fast paced environment with multiple priorities.
Knowledge of basic warehousing procedures
Ability to keep detailed records of all customer requirements and update as needed.
Excellent organizational skills and attention to detail.
Strong analytical and problem-solving skills.
Ability to prioritize tasks and to delegate them when appropriate.
PHYSICAL DEMANDS
This position requires the normal demands of any job, such as sitting, standing, reaching with arms and hands, walking, talking and hearing.
Position requires the ability to lift boxes of around 25 pounds each.
Activities of this job require working overtime often, and especially long hours at month end .
WORK ENVIRONMENT
While performing the duties of this job, the noise level in the work environment is usually moderate.  Warehouse environment, which can be quite noisy, and warm with no air conditioning.
MINIMUM REQUIREMENTS
Associate's Degree
Minimum of 2 years in a shipping / warehousing environment.
Experienced inspecting goods
Perry Ellis International is an equal opportunity employer.
See more open positions at Perry Ellis International