BLACK BELT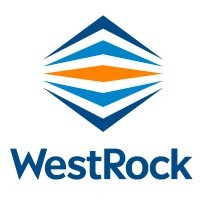 WestRock
Full-time
Dublin, GA, USA
Posted on Monday, December 12, 2022
WestRock (NYSE:WRK) partners with our customers to provide differentiated paper and packaging solutions that help them win in the marketplace. WestRock's team members support customers around the world from locations spanning North America, South America, Europe, Asia and Australia. Learn more at www.westrock.com.
The opportunity:
This individual will earn a Black Belt to work in partnership with leadership and employees at our papermill. He / she  will lead the Operational Excellence program focusing on continuous improvement utilizing Lean-Six Sigma Tools and Methodology.
The position will require working effectively across all levels of the organization to translate sustainable process improvements into financial results.
The position will coach and support part-time Belts on projects, and coordinate leadership efforts to enhance the Mill's Daily Management System.
How you impact WestRock:
What you need to succeed:Work with mill leadership in the identification and alignment of mill productivity priorities, business needs, and project opportunities. Lead multidisciplinary teams in process and systems improvement projects that result in significant financial impact. Coach and mentor multiple Yellow, Green and Black Belts. Identify Lean-Six Sigma training candidates and support local and corporate training programs. Work effectively with operations to translate process improvement findings into production specifications and standard work. Maintain project documentation within the project and daily management systems. Support Regional or Divisional initiatives.
What we offer:BS/BA; Technical Degree Preferred Minimum 3 years of relevant industry experience with progressive growth in leadership and business. Demonstrated ability to execute complex projects in fast paced and dynamic environments using and teaching Lean-Six Sigma Tools and Methodology. Capability to coach, teach, and mentor technical and non-technical knowledge to hourly and salaried employees to drive business results. Strong financial acumen to create models used to support project selection and determine net project value to the P&L. Driven with a sense of urgency to achieve results. Exceptional interpersonal and presentation skills from the shop floor to executive level. Skilled decision maker and systematic problem solver. Ability to positively influence, persuade and build teams. Up to 25% travel.
Corporate culture based on integrity, respect, accountability and excellence.
Comprehensive training with numerous learning and development opportunities.
An attractive salary reflecting skills, competencies and potential.
A career with a global packaging company where Sustainability, Safety and Inclusion are business drivers and foundational elements of the daily work.
Keywords: pulp, paper, containerboard, continuous improvement, lean, six sigma, green belt, yellow belt, black belt, guiding, coaching, mentoring, engineering, paperboard, process improvement, operational excellence, industrial engineer, industrial engineering, manufacturing engineer, lean engineer
#LI-BD1
#CB
#GD
#GA
WestRock is an Equal Opportunity Employer. We strive to create and maintain a diverse workforce where everyone feels valued, respected, and included. WestRock does not discriminate on the basis of race, color, religion, national origin, sex, age, disability, veteran status, sexual orientation, gender identity, or any other basis protected by federal, state or local law.
WestRock is an equal opportunity employer.
See more open positions at WestRock