MILLWRIGHT MAINTENANCE TECHNICIAN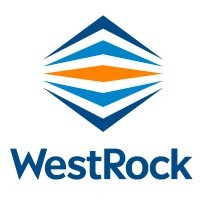 WestRock
Full-time
Dublin, GA, USA
Posted on Wednesday, February 1, 2023
WestRock (NYSE:WRK) partners with our customers to provide differentiated paper and packaging solutions that help them win in the marketplace. WestRock's team members support customers around the world from locations spanning North America, South America, Europe, Asia and Australia. Learn more at www.westrock.com.
WestRock, a pulp and paper mill located in Dublin, GA, is actively seeking a Millwright Maintenance Technician to support our operations as we strive to reach world class performance levels. The right candidate has a proven record of performance, and in previous jobs, has demonstrated the drive to achieve and move up. Ideal candidates initiate their own learning, get along well with others, and are helpful to co-workers. Candidates must handle the physical job requirements (heat, noise, shift work, work indoors or outdoors) and have the mechanical, numerical and verbal aptitude to learn our jobs quickly.
Essential Functions
Provides technical expertise and maintenance services to the assigned plant that will allow them to achieve high equipment reliability.
Provides routine preventative and no-routine maintenance on all machinery some of which may include conveyor systems, balers, mobile equipment, etc.
Analyzes repeat failures resulting in excessive downtime and coordinate and perform repairs.
Manages multiple maintenance related projects simultaneously.
Assumes responsibility for execution of activities including routine maintenance; non-routine/emergency maintenance; assisting with machinery installation and disassembly and keeping accurate documentation on all machinery and mobile equipment.
Managing parts and inventory.
Aids with the design of systems and in the selection of equipment.
Will maintain and enforce housekeeping standards throughout the facility.
Type and distribute reports: oil usage, overtime (daily), roll grinding and grooving, shift activities, general maintenance activities.
Competencies
Must be willing to work shift work and able to respond to calls.
Computer Skills - Microsoft office, including Outlook, Word and excel. MS project is plus.
Standard use of mechanical tools, welding equipment, rigging equipment, chain falls, forklifts, man lifts, rubber tired hydraulic cranes, hydraulic presses, ship equipment, safety PPE, etc.
Must be able to work a flexible schedule which can vary from eight to twelve hours a day depending on organizational needs.
Workdays may begin as routine and continue late in the night with on call work; on call work is not optional.
Proper use and care of test equipment and electrical PPE to troubleshoot electrical AC / DC motors, motor control circuits and process instrumentation loops and to make necessary repairs with minimal supervision in accordance with Federal and State Regulations, and Company Work Rules, Policies and Procedures.
Excellent teamwork, cooperation and detailed problem-solving skills.
Calibration of level, temperature, flow, pressure transmitters and controls using Hart, FoxCom, or Fluke Calibrators.
Calibration and repair of process control valves (Fisher) using Hart or Fluke Calibrators.
Distributed Controls System (DCS) Knowledge for troubleshooting process controls.
Required Education and Experience
High School Diploma / GED with (3) years of experience in Industrial Maintenance Field or Industrial Maintenance Certification / Degree.
Knowledge of Industry Standards
Experience in Pulp and paper is preferred; but not required
WestRock is an Equal Opportunity Employer. We strive to create and maintain a diverse workforce where everyone feels valued, respected, and included. WestRock does not discriminate on the basis of race, color, religion, national origin, sex, age, disability, veteran status, sexual orientation, gender identity, or any other basis protected by federal, state or local law.
WestRock is an equal opportunity employer.
See more open positions at WestRock