POWER & UTILITIES MANAGER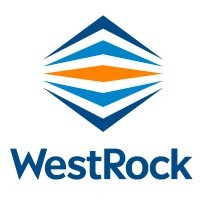 WestRock
Full-time
Dublin, GA, USA
Posted on Monday, February 27, 2023
WestRock (NYSE:WRK) partners with our customers to provide differentiated paper and packaging solutions that help them win in the marketplace. WestRock's team members support customers around the world from locations spanning North America, South America, Europe, Asia and Australia. Learn more at www.westrock.com.
Career Opportunity:
The Power & Utilities Manager is responsible for establishing the safety, quality, cost, and operating output of Power & Utilities Operating Plan. This position provides overall operational leadership support to align to the mill's strategic plan. This role is responsible for day-to-day management of the department's supervisory staff.
A Power & Utilities Manager is responsible for achieving production goals, managing performance of direct reports, making sound operational decisions, and troubleshooting customer issues. This position leads the operations & maintenance agreement for the Company as part of a joint venture.
How you will impact WestRock:
**What you need to succeed:**Business Excellence Direct power & utility operations to ensure manufacturing standards are met and exceed all industry and customer requirements by leveraging processes and assets, including Power Boiler, Steam Turbine, Gas Turbine, Chemical Recovery, Electrical Generation and Environmental Compliance. Formulate solutions to minimize lead time and maximize product quality, productivity, and profit margin. Forecast financial requirements to inform annual budget development, schedule expenditures, analyze variances, and capital projects. Provide technical expertise when necessary to resolve operational issues. Ensure the timely production of quality products that meet or exceed customer expectations Ensure staffing is appropriate to meet workload requirements and productivity standards. Champion of maintaining or enhancing a culture of continuous improvement. Ensure best practices are used for continuous improvement, safety and environmental stewardship by operations, maintenance, vendors, contractors and visitors. Direct engineering initiatives to address shop floor issues and manufacturing concerns to ensure continuous product and process improvements. Provide opportunities for maintenance staff to build functions that support the needs of production. Achieve safety, environment, quality standards to meet and exceed performance and production metrics. Proactively manage departmental metrics that impact cost (e.g., downtime, reliability, volume and waste) People and Culture Develop coaching plans to ensure timely and consistent feedback to employees and conduct annual performance reviews. Analyze root causes and solve employee or customer issues effectively and in a timely manner. Foster a team atmosphere, provide vision, and demonstrate support of the company's core values. Work cross-functionally with department heads to create a long-term strategic plan to forecast mill/plant performance. Provide a safe work environment for employees and ensure compliance with environmental policies and procedures Critical Skills / Capabilities: Leadership: Leads and motivates a team of people to achieve performance excellence; ability to read people and situations and adjust approach; accordingly, proactively leads and enforces initiatives that drive organizational effectiveness; teaches others how to build trust-based relationships. Problem-Solving: Applies knowledge to frame, simplify and solve complex issues; focuses on identifying root causes to create solutions in a timely and decisive manner; reconciles conflicting and/or incomplete information to develop solution. Decision-Making: Uses strong problem-solving skills and supporting information to arrive at optimal decisions in an appropriate timeframe; knows when to decide and/or when to seek additional input, and drive for consensus. Strategic Thinking: Develops short and long-term courses of action that support the organization's overall vision and mission; balances business, technical, and operational issues when determining a strategy; identifies problems with current strategies and suggests ways to resolve them; incorporates knowledge of WestRock's goals/strategy as well as competitive, customer, supplier, industry, or marketplace trends into strategic plans; capitalizes on opportunities and manages risks. Communication: Creates and delivers engaging presentations to internal and external audiences; develops new communication strategies and approaches to communicate data, insights, and critical messages resulting in clear understanding. Growth and Results Oriented: Delivers personal or organizational results by successfully influencing others (i.e., co-workers, other teams, external partners, etc.)  within a matrixed organization, delivers high quality work within the stipulated time period to achieve maximum results. Process-Oriented:  Plans, designs, and manages processes while focusing on refining and improving to increase efficiency and effectiveness; understands process inputs, activities, outputs, roles and sequencing. Technical Skills: Microsoft Office- Excel, Outlook, PowerPoint Process Management Data historian software (i.e., Process Book)
Experience: Required: 7 to 10 years of supervisory experience in pulp and paper manufacturing. Preferred: Paper engineering, chemical engineering, or integrated paper mill experience.
Education: Required: High school diploma or G.E.D equivalent. Preferred: Bachelor's degree in a related field
WestRock is an Equal Opportunity Employer. We strive to create and maintain a diverse workforce where everyone feels valued, respected, and included. WestRock does not discriminate on the basis of race, color, religion, national origin, sex, age, disability, veteran status, sexual orientation, gender identity, or any other basis protected by federal, state or local law.
WestRock is an equal opportunity employer.
See more open positions at WestRock