PROCESS ENGINEER - PAPER MACHINES JOB DETAIL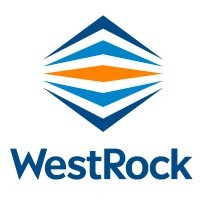 WestRock
Full-time
Dublin, GA, USA
Posted on Thursday, October 5, 2023
WestRock (NYSE :WRK) is a global leader in sustainable paper and packaging solutions. We are materials scientists, packaging designers, mechanical engineers and manufacturing experts with a shared purpose: Innovate Boldly. Package Sustainably. Guided by our values of integrity, respect, accountability and excellence, we use leading science and technology to more fiber-based packaging forward.
THE OPPORTUNITY:
The Process Engineer is responsible for managing technical projects aimed at product and process problem-solving and/or improvements, cost reduction, and profitability improvement.
Process engineers provide technical assistance to the operating departments to help them achieve the mill's goals and objectives while driving continuous process improvement.
HOW YOU WILL IMPACT WESTROCK:
Determine and implement process changes and/or trials to improve operating efficiency and performance and minimize variation.
Perform daily checks of production output and contributing factors.
Partner with operations, E&I, and Process Control Engineers to understand all processes and how teams and individuals are involved and impacted at each step.
Provide operators, other managers, and salaried employees with analytical support and problem-solving related to operating processes.
Drive continuous process improvement within an operating area through the coordination and management of raw material and other process trials (e.g., using an ingredient or process aid/chemical).
Translate production efficiencies and reduced variances to revenues and costs.
Use material balances to identify process problems with transmitters and other equipment.
Serve as the owner and subject matter expert for Process Book (the mill's software to view Distributed Control System equipment), ensuring that all data and documentation is accurate and up to date.
Develop Process Book pages to capture insight into processes and equipment, including the creation of new PI tags (e.g., flow, pressure, temperature, and mode on the equipment).
Troubleshoot pump performance with a pump curve analysis to assess whether a pump is under designed, past life expectancy, worn out, or underperforming for various reasons.
Track and analyze data related to any trials, changes and continual production information to inform recommendations and decisions.
Gather and cleanse production and process data and perform statistical/analytical tests to uncover important variables and their impacts.
Generate production reporting, create process monitoring reports, and perform daily troubleshooting of the process.
WHAT YOU NEED TO SUCCEED:
Chemical Engineering or related Bachelor's Degree required.
VBA training preferred
PI Training preferred
2-5 years of experience in a process engineering role preferred
Work experience in the paper industry or similar industry through an internship or co-op preferred.
Proficient computer skills including experience Microsoft Office – Excel (ability to script macros is preferred), Outlook, PowerPoint, Word.
Excellent problem-solving ability.
Ability to communicate effectively across all departments.
Strong organizational and leadership skills.
Review and share best practices with peers in technical subject areas including computer software and systems (Plant Information System, Excel, quality data tracker, electronic log sheet).
Support the area operations management with daily production reporting.
Regularly communicate process-related data to operations and management in readily consumable way.
Deliver presentations to operations team and leadership providing an executive-level summary of Process Excellence projects.
Keywords: Process Engineer, chemical engineer, chemical engineering, recycled paper, recycle mill, paper mill, paper science, paper machine, paper machines, kraft paper, containerboard, linerboard, liner, box board, paperboard, corrugated medium, medium paper, paper mill, paper
#CB
#GD
#GA
WestRock is an Equal Opportunity Employer. We strive to create and maintain a diverse workforce where everyone feels valued, respected, and included. WestRock does not discriminate on the basis of race, color, religion, national origin, sex, age, disability, veteran status, sexual orientation, gender identity, or any other basis protected by federal, state or local law.v
WestRock is an equal opportunity employer.